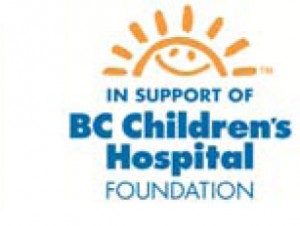 TATTOO:  NERDY FLASH WEEKEND @ Painted Lotus Studios
SATURDAY, MAY 3, 2014 and SUNDAY, MAY 4, 2014
10 AM to 8 PM  |  First come, first served!  |  Tattoos $80 minimum donation – CASH ONLY |  18+ with valid photo ID to be tattooed.
Local tattoo artists will be joining forces under the PLS roof to bring you a nerd themed tattoo flash marathon weekend for the BC Children's Hospital!  |  Silent Auction on-site.  |  info on Facebook
COSTUME CONTEST!
Come dressed up in costume on May 3rd OR May 4th, have your picture taken, and post it on our "The Big Show/STARWARDS" group wall!
The winner of best costume will win 1 hour of NERDY TATTOO TIME with Scott Robertson.  If the costume that wins is also what you would like tattooed, you will win 2 hours of Nerdy Tattoo Time with Scott! (Appointment times will be based on Scott's schedule availability)
Visit our Facebook event page to enter your photos!
 AFTER PARTY:  REVENGE OF THE FIFTH! @ club 9one9
SUNDAY, MAY 4, 2014
Celebrate "May the Fourth be with you" and ring in "Revenge of the Fifth" with us! 🙂
dj boneshaker  |  dj smasha  |  dj j  |  a reason to PARTY ON A SUNDAY!
Doors open @ 9:00PM  |  $10 minimum donation  |  tickets on pre-sale @ Painted Lotus  |  info on Facebook

Last year we raised $12,000.00.  Help us make this year even bigger- spread the word and come to get tattooed for the kids!
100% of proceeds to support the BC Children's Hospital Foundation.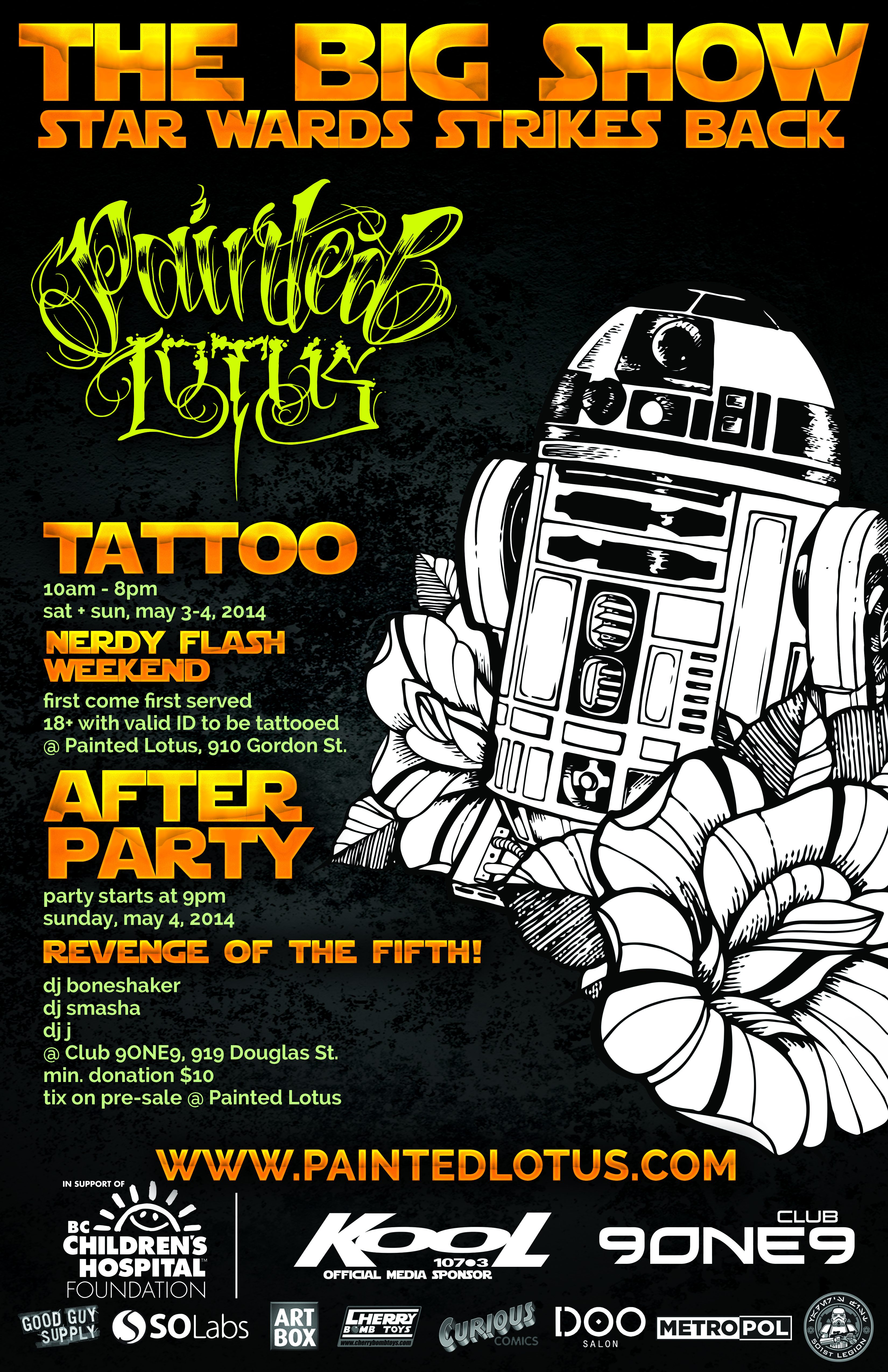 Here are some photos that you submitted from 2014: