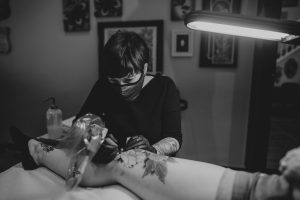 Gwendolyn's books are closed.
If you're a current client (you have a booked appointment or an unfinished piece), please contact Gwen directly.

If you are not a current client, please wait until her books are open for booking information.  We will post her booking instructions here once she is taking inquiries and new appointments.  Thank you!
To keep updated:  Follow Gwen's instagram account and turn on post notifications, and bookmark this web page to check back and refresh – you will not miss it if you follow us 🙂